Leaders with the Highest Standards:
Only Together Will We Fix it!
How Can We Fix Something
Broken for so Long?
All Past Efforts
Have Been Too Small
It Will Take Time
And the Dedication of 10 Million Americans
Just 3 Percent of Our Population
Many of Our Leaders Are the Cause,
A Half-truth is the Most Cowardly of Lies
Just 3 Percent of Our Population
With Each Supporter Putting Up
An Average of $100
Spent by Special Interests in the Last 20 Years
The First 24 Issues
To Reform Our Governance
Many of Our Leaders Are the Cause,
A Half-truth is the Most Cowardly of Lies
It Will Take Time
And the Dedication of 10 Million Americans
Just 3 Percent of Our Population
With Each Supporter Putting Up
An Average of $100
Spent by Special Interests in the Last 20 Years
The First 24 Issues
To Reform Our Governance
Many of Our Leaders
Are the Cause,
Along with Aspects
Of Our Government's Structure
And Unjust
Political Traditions…
Lying as a StrategyLying, as a political strategy, is entrenched in our political system. We need to stop it and confront leaders who lie. One solution is to add the legal requirement to – speak the truth – to their oath of office, with repercussions when it is broken. Money Corrupts Politics Over $3 billion is spent yearly on lobbying, over $55 billion since 1998. This corrupts politics. $6 billion is spent during our general elections. If you are not sure that this is too much, imagine a pile of $1 bills over 400 miles high, twice as high as the International Space Station. We spend 120 times more than is spent in England's general elections. We could learn from them, and what one country can do, another can do. It must be our priority to take at least 95 percent of political spending out of politics. Lack of Integrity We must no longer tolerant politicians who lack integrity. We must speak out each time they lie or support special interests above the interests of the people. We can't expect good government to flow from electing politicians who lack integrity. False Ideology Replaces FactWe must run our government on the best factual information, rather than using political or ideological information. We must base our country's governance on facts, not unproven or false ideology or ideology catering to special interests.
Gerrymandering & Voter Suppression Gerrymandering has been used since the 1780s for politicians to select which citizens can vote for them, by setting voting district boundaries. The citizens should be the only ones selecting who will represent them. Some states are now setting district boundaries using non-political committees. Voter Suppression is still going on. We have state politicians who think it is proper for them to control who can vote, by culling voter lists if anything varies in different sources of personal information, requiring street addresses from people who don't have them, moving or reducing polling places, and more. Reform Congressional RulesCongressional Rules need to be reformed to promote greater cooperation in Congress, and more democratic functioning. When the Senate eliminated the 60 vote rule to confirm Supreme Court Justices, the selection process became completely partisan. This is not beneficial for American Justice. The Problem Solvers Caucus, a bi-partisan group of U.S. House members, is working for bi-partisan solutions. Lack of Term Limits46 states have Term limits for State Supreme Court judges, from 6 to 14 years. 15 states have Term Limits for elected officials. In 1947 Congress pushed for and passed a Constitutional Amendment to limit Presidential terms after Franklin D. Roosevelt was elected to 4 terms. They wanted to limit Presidential power, and the same is necessary for Congress. We now have government policy by re-election. If a policy supports re-election, Congressmen will support it and vote for it. Term limits are necessary to encourage our leaders to focus on serving the people, doing the right thing, rather than that which supports re-election or the wishes of special interests, who are funding continuous re-election. National term limits for Congress, Federal Courts, and the Supreme Court, would promote better governance and weigh more power toward the people.
Lack of Recall20 states have Recall for state officials. 34 states have Recall for local officials. Our Republic's responsiveness to the people would be enhanced by a National Recall Amendment – to remove members of Congress, the President, and Federal or Supreme Court Judges, allowing the people to play a bigger role in directing and approving of government. Low ApprovalIt is hard to imagine that recently our Congress has had an approval rating as low as 10 percent; our President – as low as 32 percent; our Supreme Court – below 50 Percent. No other organization could continue to operate with such low approval. The Incompetent actors would be removed. Suspension of Regular OrderIn the last two years Congress has regularly suspended the Regular Order of legislation – crafting laws behind closed doors; without expert public testimony, debate, public review, or even time for lawmakers to read the bills. This type of behavior will never support good governance. Revolving DoorThere is a revolving door between government employment and business employment. This serves to further increase the influence of business in government. It must be stopped if the people truly want to own our Democratic Republic.
We Watch Our Leaders
Remain Silent in the Face of Injustice
When Conscience Demands
Speaking Out
Too Many Leaders are Driven by
An Ideology of
Perpetuating Power and Self Interest…
Rather than Dedication
to Serving the People
We Need Leaders
Who Care More About Us
Than About Their Political Careers,
Who Seek First to Act
In Our Best Interests!
To Create a Government
Of High Ideals and High Integrity
Our People Must Actively
Participate In Politics
The American People have Never
Created an Organization
With the Political Power
To Fix Our Government's Flaws.
Citizen Involvement Is The Missing Ingredient Of Good Governance!
"If You See Something Wrong Happening In The World,
You Can Either Do Nothing, Or You Can Do Something,
And I Already Tried Nothing"
Steve Trevor
We Must Become
America's Most Powerful
Political Force…
To Lead and Inspire Our Government
Americans Desiring Better Governance
Forsake Participation in Government.
Enlightened Governance
Demands The People's Oversight.
To Responsible Government
1
Unite 10 Million People
Of Conscience Who Desire Just Governance!
Raise $1 Billion Dollars
Just $100 Per Person
To Counter Over $55 Billion
In Lobbying Dollars
Spent by Special Interests Since 1998
And Tens of $ Billions More – Spent to Fund and Sway Elections
Take a Look…
This is the Face of Money Corrupting Our Government for 20 Years
2
Organize And Fund 22 Reforms
Shown Below In Detail
Hiring a Cast of Thousands – to Simultaneously Reform Many Issues!
3
Unite the Hundreds of Organizations
Already Working on Behalf of Greater Liberty
Expand Citizen Power by Uniting Like-minded People
Center for Responsive Politics
Project On Government Oversight
Center for Effective Government
National Security Archive
Citizens for Responsibility and Ethics in Washington
American Civil Liberties Union
Fund for Constitutional Government
Environmental Defense Fund
Coalition To Stop Gun Violence
Center for Science in the Public Interest
4
Create the First Website Devoted to:
Accurate, Unbiased Facts on America's Major Issues
No Spin, No Slant, No Disinformation, No Misinformation
Only Truthful Information
Should Guide the People and Our Leaders
5
Create the First Digital Score Cards
Showing the Integrity, or Lack Thereof,
of America's Leaders
In Government, Business, Media, and More
"I hope I shall possess firmness and virtue enough
to maintain what I consider the most enviable of all titles,
the character of an honest man."
George Washington August 28, 1788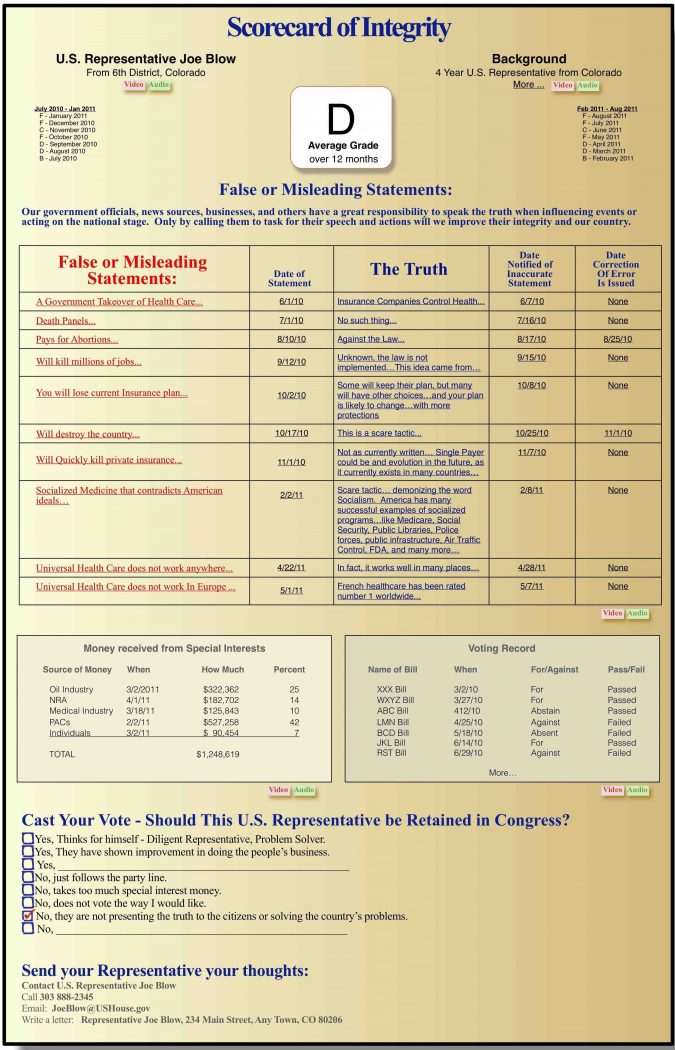 Let's Supply
The Missing Pieces
America's History of Injustice
Is the Source
of Our Political Dysfunction
243 Years of Slowly
Evolving Governance, where…
Human Rights and Equal Rights
Were Reluctantly Bestowed
It Took 50 Years After The Declaration Of Independence
Before 5 Percent Of Our Population Could Vote For President – in 1826
It Took 80 Years Before All White Men Could Vote, Not Just Landowners – in 1856
It Took 89 Years Before 4 Million Slaves Were Granted Freedom – in 1865
It took 94 Years Before Black Men, In Some States, Could Vote – in 1870
It took 137 Years Before U.S. Senators Were Selected By The Vote Of Citizens – in 1913
It took 140 Years Before The First Woman Was Elected To U.S. Congress – in 1916
It took 144 Years Before All White Women Could Vote – in 1920
It took 148 Years Before All Native American Indians Were Granted Citizenship – in 1924
It took 156 Years Before The First Woman Was Elected To U.S. Senate – in 1932
It took 178 Years Before The Legal End To Segregation – in 1954
It took 188 Years Before The Civil Rights Act Attempted To Outlaw Discrimination – in 1964
It took 189 Years Before The Voting Rights Act Attempted to Protect Minority Voting – in 1965
It took 192 Years Before The Fair Housing Act Tried to Prohibit Housing Discrimination – in 1968
It took 192 Years Before the First Black Woman was Elected to U.S. Congress – in 1968
It took 230 Years Before the First Muslim Man was Elected to U.S. Congress – in 2006
It took 233 Years Before the First Black President was Elected – in 2009
It took 242 Years Before the First American Indian Women were Elected to U.S. Congress – in 2018
It took 242 Years Before the First Muslim Women were Elected to U.S. Congress – in 2018
Our History Shows
Gradual Progress Toward
Greater Freedoms and Justice.
But it has Yet
To See Us Create
A Truly Principled and Just Government.
Let's Not Wait… To Accomplish This!
United States Constitution
It has Taken 27 Amendments
And Many Laws To Reach
Our Current Level of Justice.
United States Constitution
We Must Decide…
How Much Control
Must Reside with the People?
How Much Integrity
Must Exist in Our Leaders?
How Much Participation
Must Arise from the People?
To Create Government
For the People."
Abraham Lincoln
We are the Hope for
Just Governance…

This Is A Call
To 10 Million People Of Conscience...
Just 3 Percent of America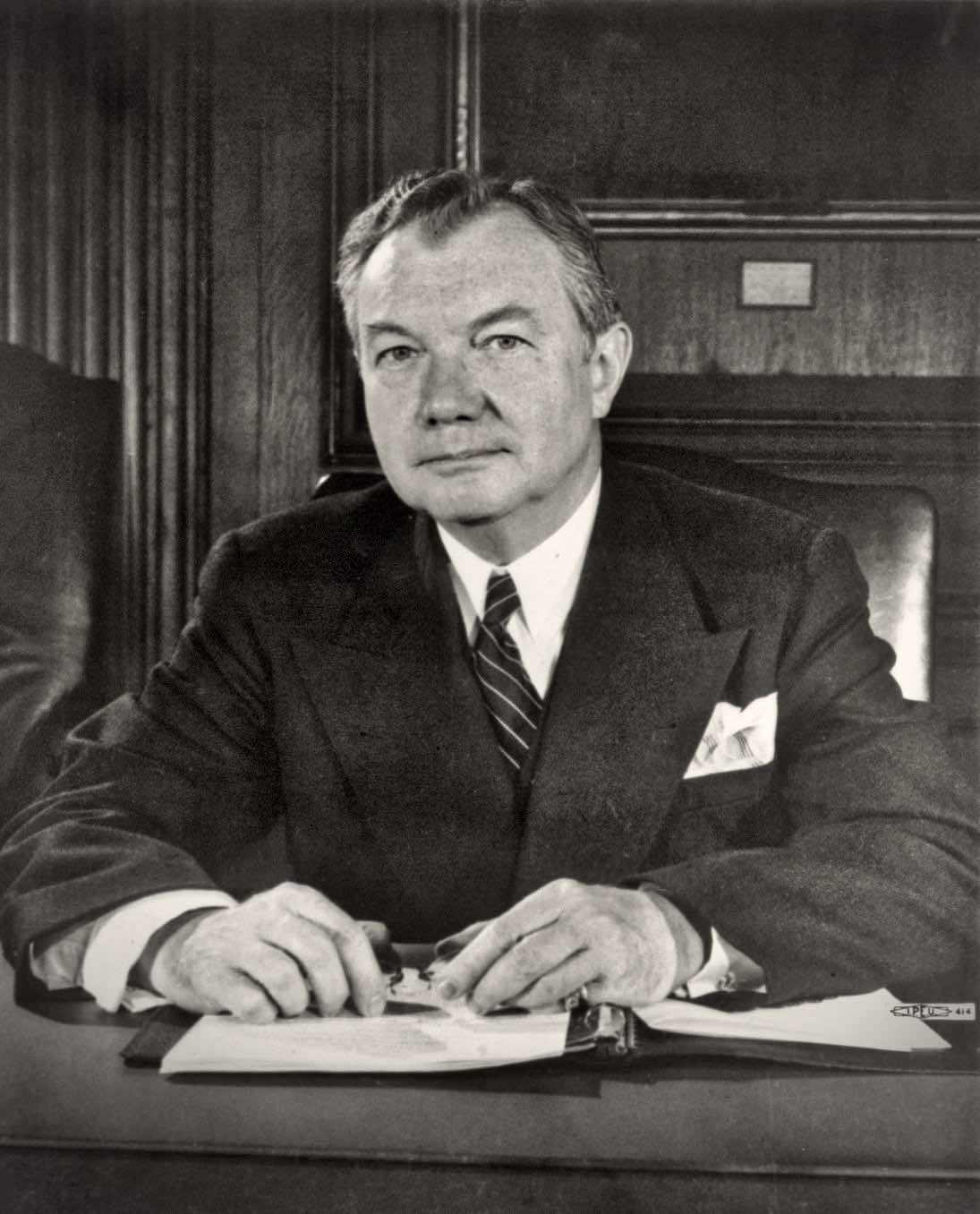 Robert H. Jackson
U.S. Attorney General, U.S. Solicitor General, Associate Justice of the U.S. Supreme Court
"It is not the function of government
to keep the citizen from falling into error;
it is the function of the citizen
to keep the government from falling into error.
President James Madison
On Knowledge – In 1822
"Knowledge will forever govern ignorance;
and a people who mean to be their own governors
with the power which knowledge gives."
Education is the basis for creating enlightened governance.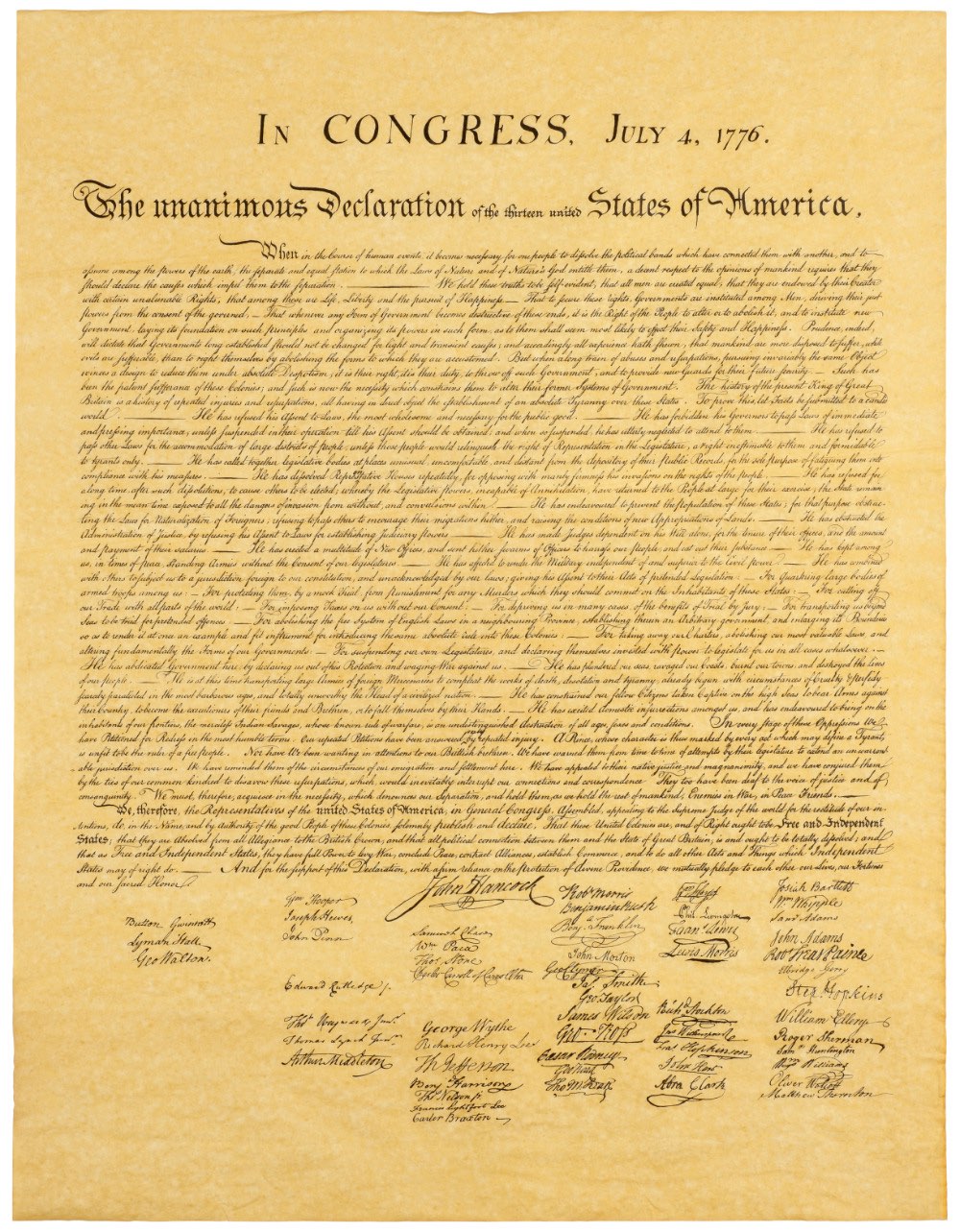 Our Declaration Of Independence
States that the People have
the Right to Change the Government…
"We hold these truths to be self-evident, that all men are created equal, that they are endowed by their Creator with certain unalienable Rights, that among these are Life, Liberty and the pursuit of Happiness.–That to secure these rights, Governments are instituted among Men, deriving their just powers from the consent of the governed…
That whenever any Form of Government becomes destructive of these ends, it is the Right of the People to alter or to abolish it, and to institute new Government, laying its foundation on such principles and organizing its powers in such form, as to them shall seem most likely to effect their Safety and Happiness."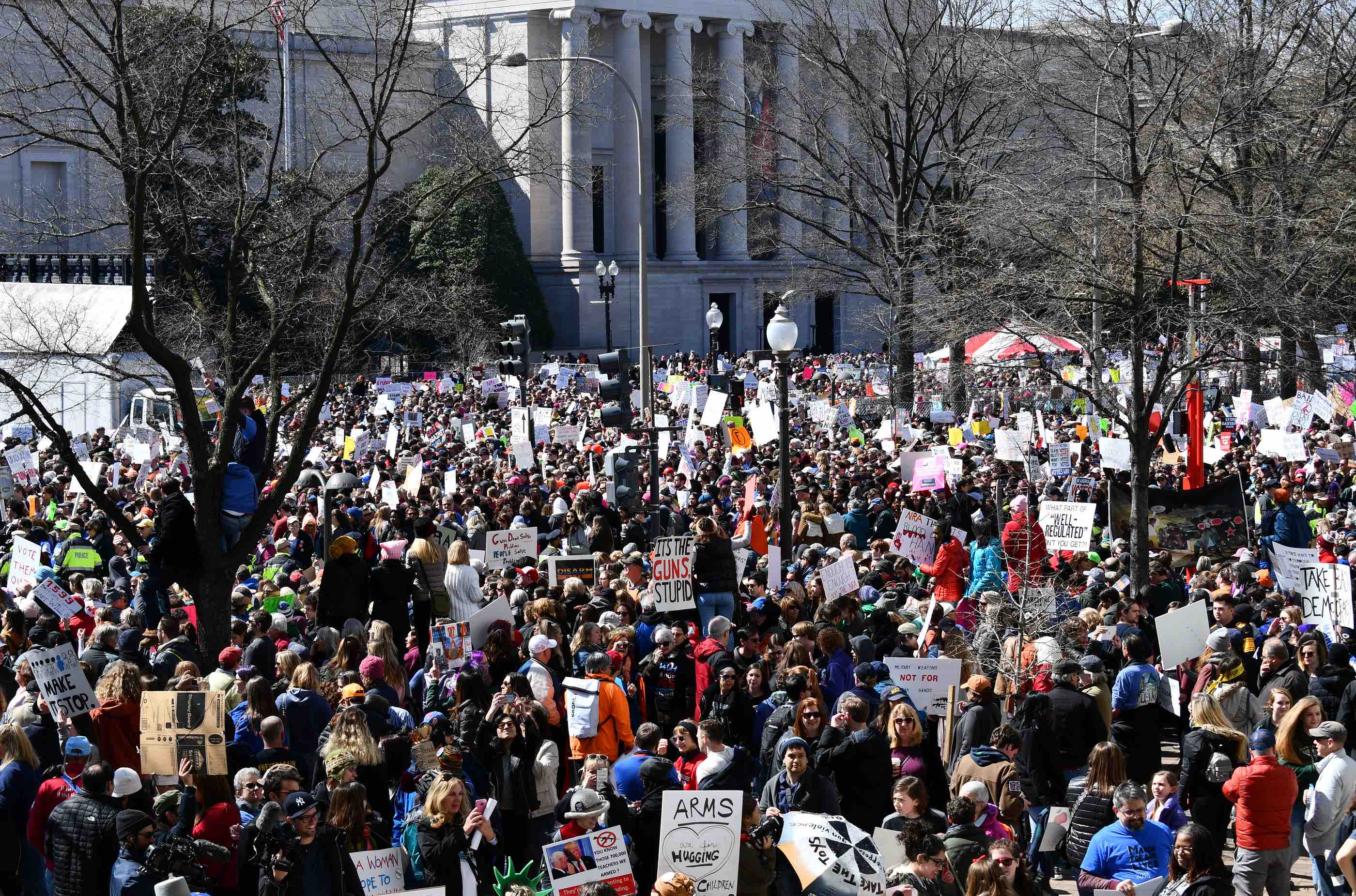 Will Encourage Congress
To Act In The Best Interests Of The People
"The best way to predict your future
is to create it."
Abraham Lincoln
President James Madison…
"Justice is the end of Government. It is the end of civil society.
It ever has been, and ever will be pursued,
until it be obtained, or until liberty be lost in the pursuit."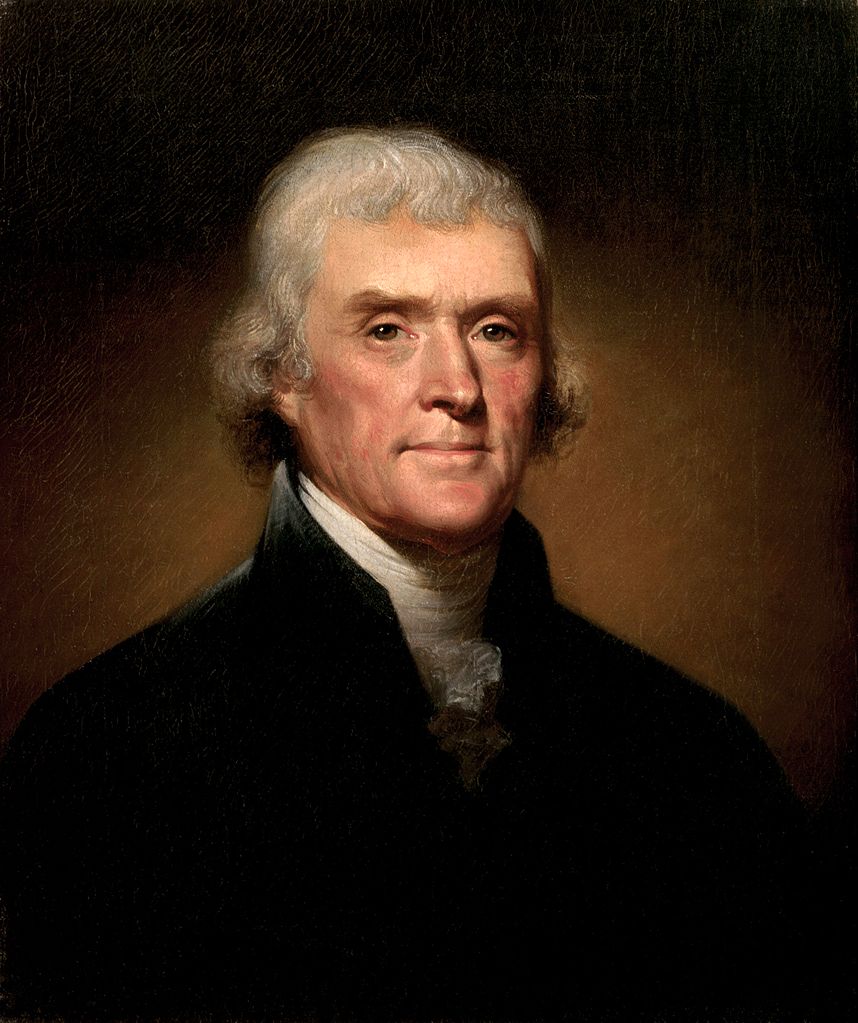 President Thomas Jefferson
Noted In 1799:
"The most effectual means of preventing
the perversion of power into tyranny are to illuminate,
as far as practicable, the minds of the people."